02.
Business Owners and Boards
03.
Investors and Entrepreneurs
06.
Consultants, Mentors, and Coaches
There would be many words to define Keiti's work at the head of DM.Lab, but I believe that three are undoubtedly those that cannot be missing: professionalism, consistency and innovation.
Professionalism: Her background and the projects she led in companies speak for themselves. However, it is relevant to highlight her constant search for wanting to understand the universe of neurocognition and translate it to the corporate world and the HR universe. This translation is done in such a structured and grounded way based on data and in-depth analysis, that it manages to reframe the look of People & Culture areas and their role in organizations.
Consistency: The lessons that remain for those who participate in the programs are strongly consistent and firm. You can observe real changes in behavior and the incorporation (in leadership) of practices that are extremely difficult to implement through other programs based on sociology and psychology, for example.
Based on a diagnosis based on neurocognitive games, leaders are able to self-perceive how close or far they are to the goals the organization wants to achieve. Have you ever imagined an organization with clear objectives and leaders and teams aligned with them? Yes, with the DM.Lab program this is possible and above all, it has a "date," and the People & Culture area starts to have the "freedom" to start making decisions based on data.
Innovation: Have you heard of cognitive diversity? Do you know that there are multiple studies that prove the relationship between cognitive diversity and team productivity? Do you know that it is possible to have a one-on-one mapping of your leaders or all employees to assess the level of risk taking, intelligence to manage uncertainties and changes? one-on-one das suas lideranças ou de todos os colaboradores para avaliar o nível de tomada de risco, de inteligência para gerênciar as incertezas e as mudanças?
I like Pablo Garateguy's definition of innovation: any changes in a product, service or process that creates value. Do you believe that it would have value in your organization if people were able to face uncertainty and change in a fluid way, without generating conflicts? 
Finally, I would like to highlight the phrase by W. Edwards Deming, who faithfully reflects Keiti's work at DM.Lab: "Without data you are just another person with an opinion." People's areas urgently need to start having this new look.
Alejandra Nadruz
CHRO, Movidesk
Keitiline Viacava conveys high credibility in everything she does. Her methods/teachings have been really insightful to me and contributed to a step change in my self-awareness, especially with regard to implicit bias (such an important factor in current days, no matter the business you are in).
Rogerio Osorio
South America Industrial Deployment & Performance VP, Schneider Electric
I was mentored by Keitiline in Decision Analytics. It was an outstanding opportunity to understand how I took decisions and based on that being conscious of my cognitive processes. Keitiline was excellent, pointing out some hypotheses (based on data) and presenting complex results in a very didactic way. I would recommend Keitiline's work for any leader.
Pablo Garateguy
CTO, Way2 Technology
I had the privilege of being a mentee in cognitive leadership with Keitiline Viacava – a professional with high expertise in the areas of leadership and cognitive neuroscience applied to business. In addition to being an excellent mentor, I also had the opportunity to learn about her work with leadership development based on self-knowledge about decision-making in the face of risks, uncertainties and ambiguities, based on the use of digital technologies. Keitiline stands out for her ability to promote critical thinking and changes in mindset. mentee em liderança cognitiva com Keitiline Viacava – profissional de alto expertise nas áreas de liderança e neurociência cognitiva aplicada a negócios. Além de excelente mentora, tive também a oportunidade de conhecer seu trabalho com desenvolvimento de lideranças apoiado em autoconhecimento sobre tomada de decisão frente a riscos, incertezas e ambiguidades, baseado no uso de tecnologias digitais. Keitiline destaca-se por sua capacidade em promover o pensamento crítico e mudanças de mindset.
Cassio Souza
CEO, Smart Factory
Being in the world of data studies for people management, I arrived at Keiti's work in 2017. Since then, we have carried out conversations and projects together, using methods and science for the development of Agibank's leadership on several topics. Work was performed at all levels of the organization and was highly recognized internally! I did this project with her and, hopefully, we will do so many more.
Paulo Walendorff
People and Culture Manager, Agibank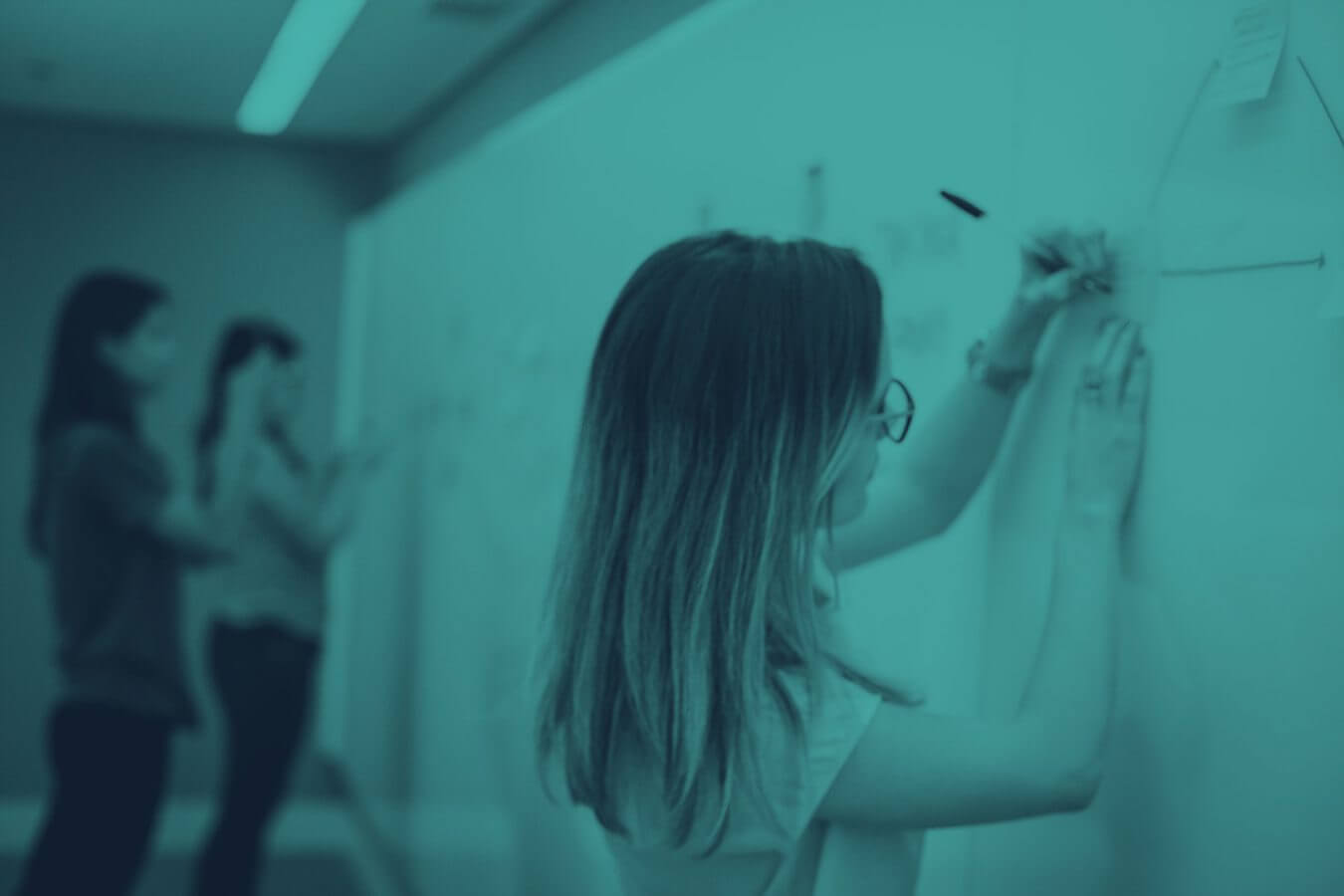 01.
We teach the essentials in human cognition for you to transform ideas into action in the Digital Economy.